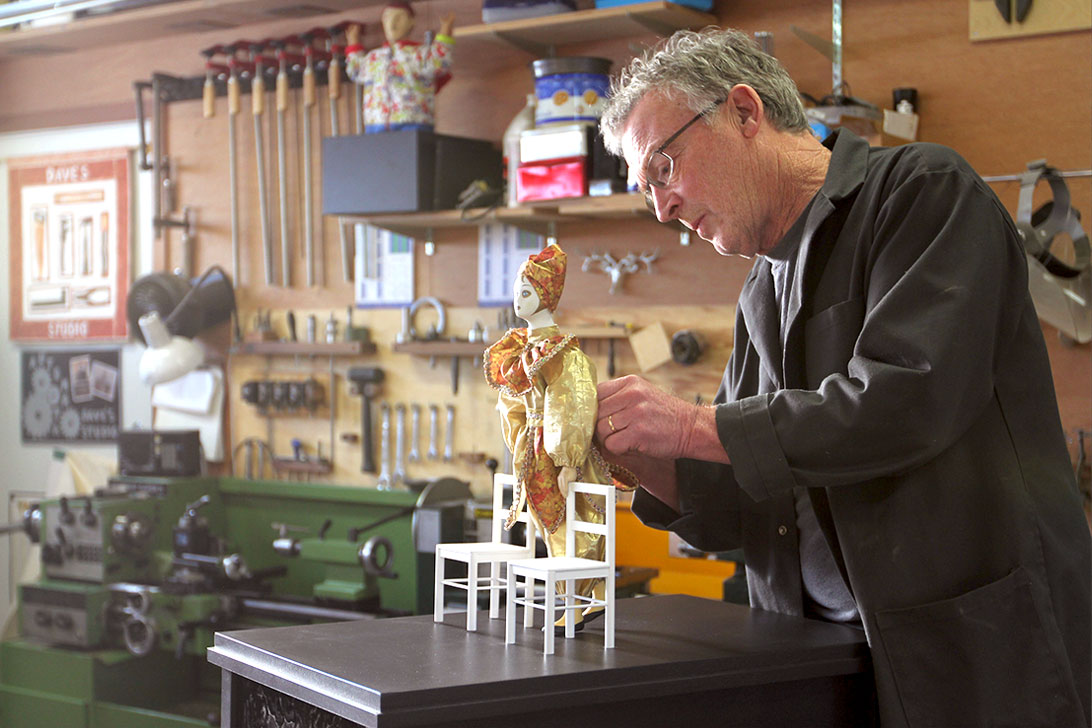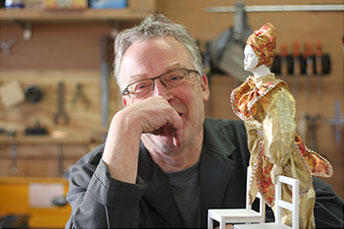 My work combines the skill of wood sculpting, metal-working and the creativity of design and concept with the complexity of engineering and electronics.
I am primarily inspired by the automata masters of old – the famed eighteenth century Swiss watchmakers Pierre Jaquet Droz and Henri Maillardet. While I cannot hope to ever match their mastery, I like to challenge myself with increasingly more complex work. To this end I moved from wood mechanics to metal, and subsequently introduced motorized movement. I design and machine all wood and metal parts, and I am even teaching myself to sew. In addition to designing and creating my own human and animal figures, I also try to repurpose dolls and clothing where I can – I love the moment of inspiration when I find the perfect facial expression on a doll at the thrift store or garage sale! 
I hope you enjoy my automata as much as I enjoy creating them.