ReVision – The Art of Recycling has partnered with the Sculptors' Society of BC for a fantastic pop-up display and art sale. My work will be featured amongst other pieces made by BC artists. This wonderful event opened today, November 29 and will run through December 10th. Lots of great art and gifts to fit any budget!
If you're in Vancouver, come check it out at the Bentall Centre Underground Mall, 555 Burrard Street, open Monday – Friday 11am-4:30pm. Opening Reception Deccember 2 from 6-8pm. I hope to see you there!
For more information, please visit the ReVision Events Page and the ReVision Facebook page.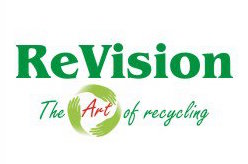 My automaton "Gear Wall" has now been fully installed at Science World in Vancouver, BC and I'm thrilled with the display they created! Come have a look, and bring the kids for a fun day of learning and discovery. "Gear Wall" is on long-term display.